www.tribeofman.com - klaus schoenwiese photography presents:

---

Songkran - Wet and Wild...

Thailand's Water Festival - Part One: On the Road, Krabi Province





Songkran marks the change-over to a a new year on the Thai-Bhuddist's traditional lunar calendar.
Come April 13 and it's time for spiritual cleansing - and a public soaking to give everyone a fresh start.
Aside from a sudden peak in traffic deaths - for reasons like 'getting a bucket of water in one's face
while transporting an intoxicated crowd of revellers' - it's all in good fun, very non-agressive,
loving and playful - Thais know how to party hearty...'Sanuk' is what they call it.
One advise: Leave your camera at home - unless it's 100% waterproof.



- Click to ENLARGE -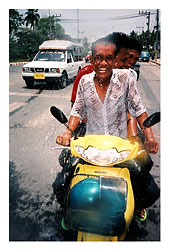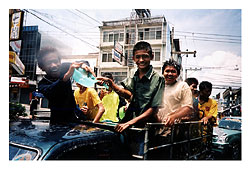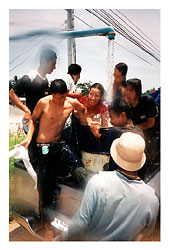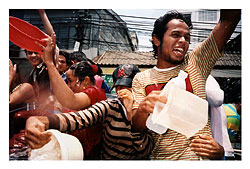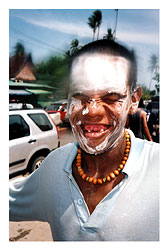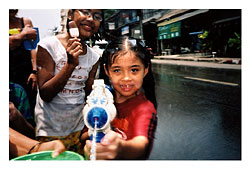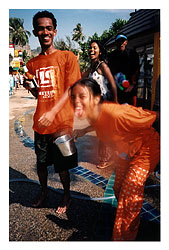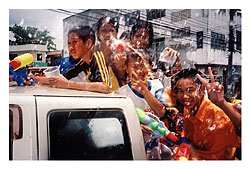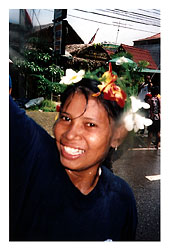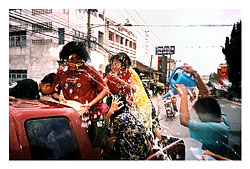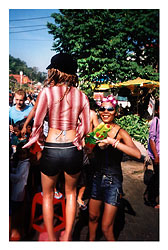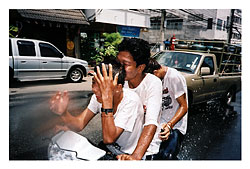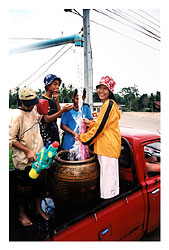 The less wet sides of Songkran are available on request - For now don't forget: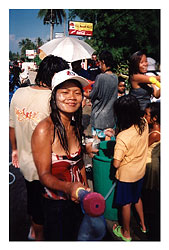 Better Soaked than Sorry !


---
All images © Copyright 2007 by Klaus Schoenwiese - Usage by permission only


Please visit: www.tribeofman.com